---
GROUND TRANSPORTATION

Hertz Rent A Car provides year round car rental services from its counter in the airport's terminal building.

Call Hertz directly at 207-667-5017

or 1-800-654-3131.
Visit us at www.hertz.com



Enterprise Rent-a-Car provides seasonal car rentals from May 1st through October 31st from its counter inside the airport's terminal building.

Call Enterprise directly at 207-664-2662

or 1-800-rent-a-car.
Visit us at www.enterprise.com
From the end of June through Columbus Day, the Island Explorer provides bus service between the Hancock County-Bar Harbor Airport and several locations on Mount Desert Island. Island destinations include village centers and Acadia National Park. For further information call Downeast Transportation at (207) 667-5796.
Visit the Island Explorer Web Site.
Maine's Premier Aviation Tour Company
Airport Location
Flights, Sales & Information
(Hours 9 am - Sunset)
Hancock County-Bar Harbor Airport
968 Bar Harbor Rd (Route 3)
Trenton, ME 04605
(207) 667-7627
Bar Harbor Location
Sales and Information
(Hours 9 am - 9 pm)
Harbor Place (on the pier)
1 West Street
Bar Harbor, ME 04609
(207) 288-0703
Acadia Air Tours gives you a choice of four different aviation adventures:
Biplane - Experience the romance and adventure of flying in an "open Cockpit" biplane. Our beautiful "Waco" biplane was designed to accommodate two passengers sitting together, side-by-side, while discovering the "magic" of open cockpit flight. So, put on your leather helmet, pull down your goggles, don your silk scarf and prepare to lift off into the wild blue yonder.
FOUR SCENIC FLIGHTS TO CHOOSE FROM
Glider - Have you ever watched birds gliding along effortlessly on the wind? Have you ever wondered what it would be like to experience just such a flight? Since the dawn of time, mankind has dreamed of soaring like an eagle, while chasing the wind along and experiencing the sheer exhilaration of silent, effortless flight. Today that dream can become your reality!
THREE DIFFERENT FLIGHTS TO CHOOSE FROM
Fighter Pilot for a Day - Imagine yourself at the controls of the high performance aircraft used to train future fighter pilots during WORLD WAR II (No pilot's license required). Experience the sights, sounds, and sensations of WWII while powering through the sky behind a big, supercharged, 600 horsepower Pratt & Whitney radial engine. "Bogey 11 o'clock high!" Feel your weight press hard into your parachute as you pull through a high-G maneuver. Sounds exciting? You bet it is!
THREE MISSIONS TO CHOOSE FROM
| | |
| --- | --- |
| Scenic Cessna Flights - An affordable sightseeing adventure to be shared by the entire family (up to four passengers). The moment you are "wheels-up" you will enjoy unobstructed views of this rugged, picturesque corner of America we call Mt. Desert Island. FLIGHTS STARTING AT $39 PER PERSON (MIN THREE). Pay for three passengers and the 4th child flies FREE! | |
Whichever flight you choose, you are sure to turn an ordinary day into an extra-ordinary experience of a lifetime!
- GIFT CERTIFICATES AVAILABLE -
visit us on the web at www.acadiaairtours.com
Email: info@acadiaairtours.com
FLIGHT TRAINING AND SIGHT SEEING FLIGHTS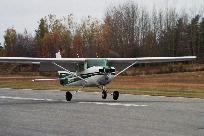 Scenic Flights of Acadia

Maine Coastal Flight Center conducts Sightseeing Flights from the Hancock County-Bar Harbor Airport, offering outstanding views of Mount Desert Island including the town of Bar Harbor, many Lighthouses, Cadillac Mountain and Somes Sound, along with the other various mountains and harbors. It is truly the 'Best Way to See the Island'. Four popular flights are offered with prices starting at $46 per person. Scenic Flights of Acadia operates from Memorial Day through Columbus Day, 7 days a week from 9 am - 6 pm, weather permitting. Custom Flights are also available and very popular with people wanting aerial photos of their property. Scenic or Custom Flights are available during the 'off-season' by appointment. Call for more information.

We also offer a Year-Round Flight School out of the Bar Harbor Airport giving Flight Instruction, Ground Instruction and Private Pilot Ground Schools. We stock a large variety of Pilot Supplies including logbooks, flight manuals, and aviator sunglasses along with many other aviation publications. An Introductory Flight Lesson is available for $79. Gift Certificates are available for any of our services.
For more information call 664-6000 or visit our Web Site www.mainecoastalflight.com for more information.